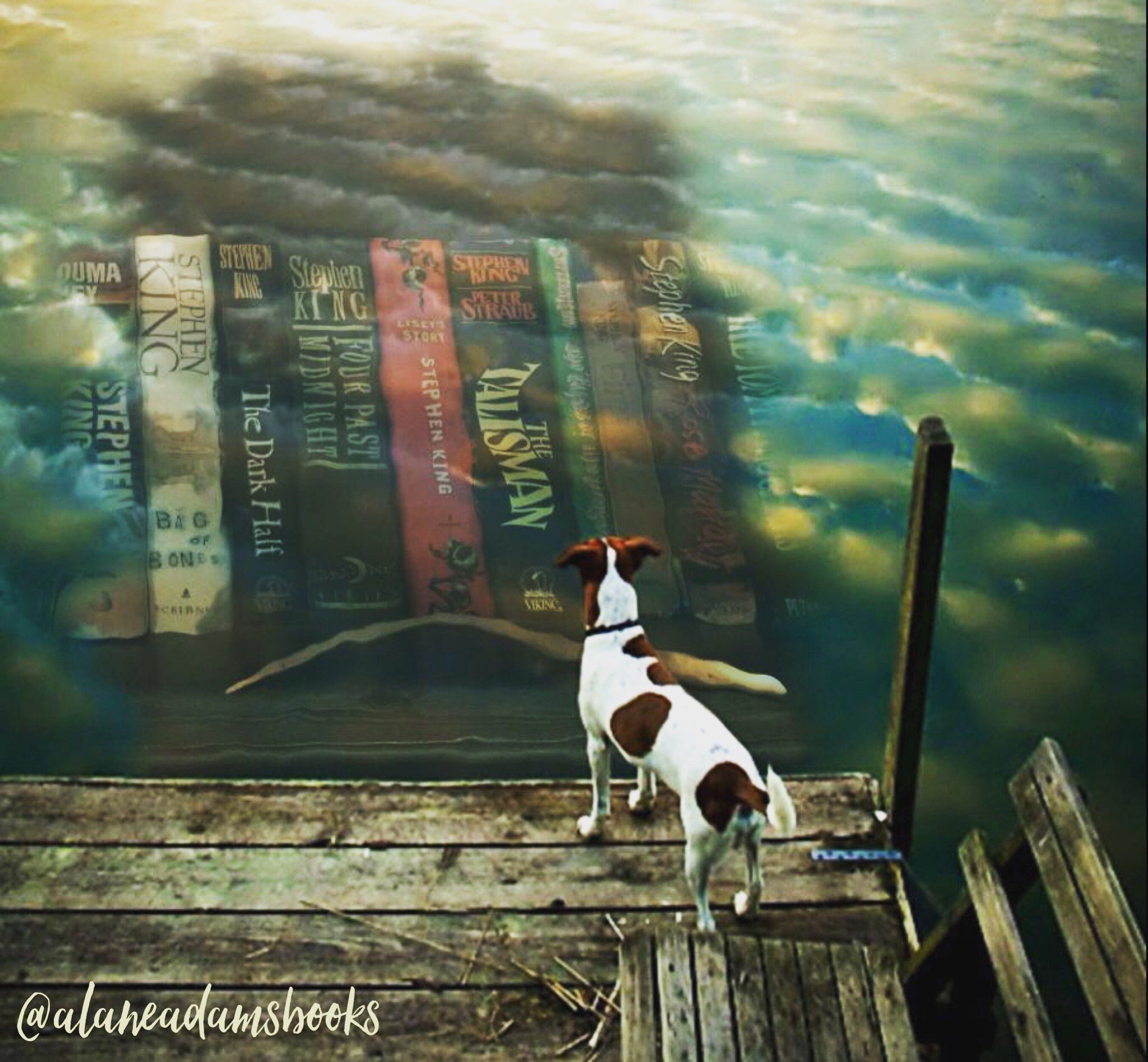 One of the most frustrating thing for aspiring writers can be claiming the title of author. If Harper Collins hasn't come calling yet, and your completed manuscript is buried deep in a drawer, or languishing in slush piles, are you really an author?
Even self-published authors struggle a little with the question that inevitably comes up.
"Have you been published?"
"Yes, I have."
"Oh, who's your publisher?"
"Me."
Squirm.
For me, writers write, but authors, they're published. That's what separates the two titles. That holy grail of a big name publisher who actually pays the author for their work. So how can we find ways to build our confidence while we're still in that limbo stage? Here's a few ideas you might try.
• Join a writer's group and hang out with some peers. I should take my own advice. I haven't belonged to a group in years, but I miss the camaraderie and kindred spirits. Just to be able to sit around and talk about writing!
• Send out five query letters this week. You're not legit if you don't submit! Rejection is just part of the process. A steady stream of them may mean you need to work on your craft. Keep polishing and improving, but don't give up. 
• Review your social media plan, or put one together if you don't have one. What platforms are your readers on? Tweens and teens are using Instagram and Snapchat more than Facebook. Build connections with other writers. It's so easy to build a network of followers on Twitter by getting on a few author's lists and using a follow/follow back method. If nothing else, you will get connected with other aspiring authors and find a community that welcomes support.
• Begin planning your next novel. Do some research on the subject you want to write about. Create a character list. Thumb through the phone book for interesting names. Cut out pictures (or print them off the internet) of who your characters look like. It helps bring them to life and makes it easier to describe them. Make a list of unique traits and assign them to your characters.
• Make plans to attend a writer's conference in your genre. There are so many great ones out there. If you are a children's author, you should belong to the SCBWI (Society of Children's Book Writers and Illustrators) and attend their regional and national events. There are also conferences for mystery writers, romance novelists, and, you get the idea. There is one for you somewhere.
• Attend a conference, but don't just sit in your chair, socialize, talk to people. They are your peers, the people who, like you, are trying to make headway in this industry. Best of all, you will have a few new friends to share your journey with.
• Write the back cover copy for your soon-to-be-published novel. What's the headline? Mine was "Percy Jackson Meets Norse Mythology". Come up with a catchy, irresistible set of paragraphs that puts your manuscript in the best light. Imagine what the blurb from Foreword Reviews will say, or the starred Kirkus review you're going to get. What taglines will they use to describe your story?
• Take a red marker to one of your favorite novels and circle all the things you like. Interesting metaphors. A quirky turn of phrase. A setting description that stands out. Make notes in the margins and dissect it. I do this with George RR Martin's novels. The man is a genius at metaphors. Try to get into the author's head to understand what they were doing, and see how it can inspire you to raise the level of your own writing.
• Read Stephen Kings' book on writing, or my favorite, If You Want To Write, by Brenda Euland. A lovely classic that encourages and supports every aspiring writer.
• Write. Because that's what real authors do.
Do  you have your own list? Share it with me. And do keep writing with an iron jaw!
Alane