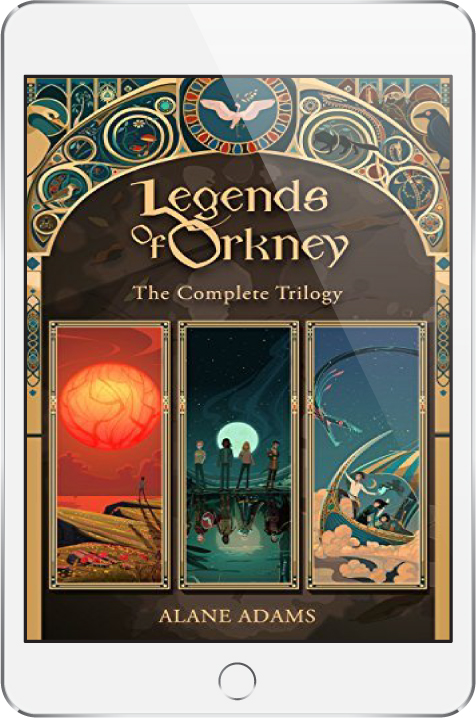 Experience the Legends of Orkney trilogy—the entire series all together for the first time.
In The Red Sun, you'll be introduced to middle school student Sam Baron, who gets the shock of his life when a strange dwarf shows up with the claim that Sam is from a magical realm called Orkney. Then Sam's friends are taken prisoner, and he follows their captors to Orkney—embarking upon a journey to rescue his friends, uncover the truth about his past, and combat an ancient curse that threatens to destroy the land. In Kalifus Rising, it's Sam who's in trouble this time: Imprisoned by Catriona, leader of the Volgrim Witches, he finds the darker side of his half-god, half-witch heritage released, and he fears he might destroy the very land he's just saved. He believes his only hope for salvation lies with his three best friends and a mystical artifact known as the Moon Pearl; other forces are at work in Orkney's shadows, however—forces that could help free Sam, or condemn him to the darkness forever. Finally, in The Raven God, an army of red giants gather in the Eighth Realm of Musspell, determined to destroy Orkney—and it's all Sam's fault. After all, he took Odin's life with an ancient cursed dagger, and now mankind has lost its protector. Once again, it's up to Sam and his friends to prove that they can find the courage to do what's needed when the odds are stacked against them, and the sacrifice asked is greater than any of them could imagine.
Fast-paced and spell-binding, the Legends of Orkney trilogy is a magical adventure not to be missed.