Teachers: Introduce a fantasy fiction series to your class that comes with a Common Core aligned curriculum!
In partnership with Pop Culture Classroom I am releasing a complete curriculum to accompany The Red Sun, book one in my Legends of Orkney series. Teachers, parents and readers can now dig deeper into the story and dive fully into the characters with this step-by-step guide through chapters and themes. 
This downloadable curriculum is free for anyone to use and easy to follow for those hoping to get a little more out of their reading experience. 
Genuine learning and impassioned reading does not have to be limited to the assigned classics. If your child or student has a passion for fantasy fiction, this is the perfect way to introduce a new series that they can enjoy for years to come while also ensuring they pick up vital lessons in reading. 
"I'm a 7th grade language arts teacher in Washington state. Our entire 7th grade (250 students) is reading The Red Sun and so far the book is a huge hit! The thing that makes this such an impressive book is that so many of the kids, from our top readers to our lower-level readers, are enjoying the characters, the setting of Orkney and are all anxious to see how the adventure unfolds. We are reading together in class, and it's wonderful to see so many students who've shown a lack of interest in fiction before having a hard time putting down The Red Sun. As a teacher, I really appreciate the great curriculum that accompanies the book. It makes for more inspired and engaging classroom discussions and activities. I highly recommend The Red Sun!
– Joel MacDougal, 7th grade teacher
The Red Sun Curriculum in Action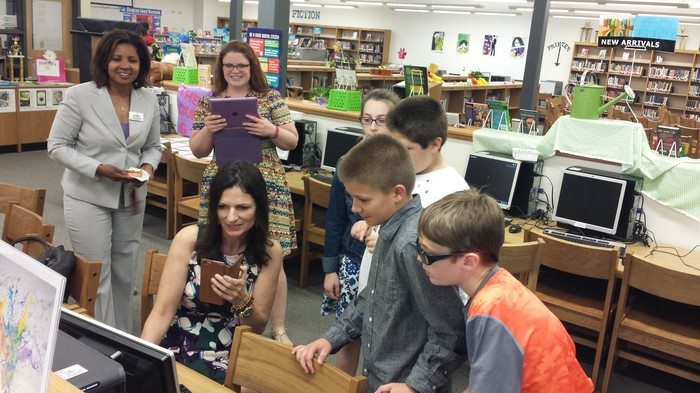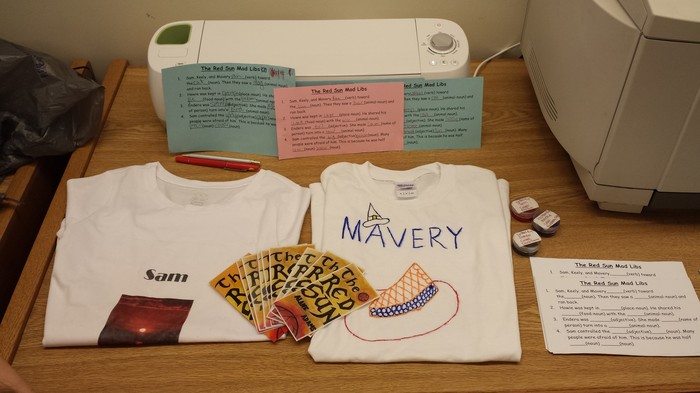 The Red Sun Genius Hour Projects
By Leestown Middle School 6th Grade Students
Sixth grade students at Leestown Middle School in Lexington recently completed "Genius Hour" projects based on The Red Sun. ˝Groups of students brainstormed a project based on the book, created a rubric and executed the projects. They were able to share their projects directly with Alane when she visited the school. Their ultra-creative projects included The Red Sun jeopardy, Red Sun cupcakes, a "Guess Who?" game and more. See more about their projects here.