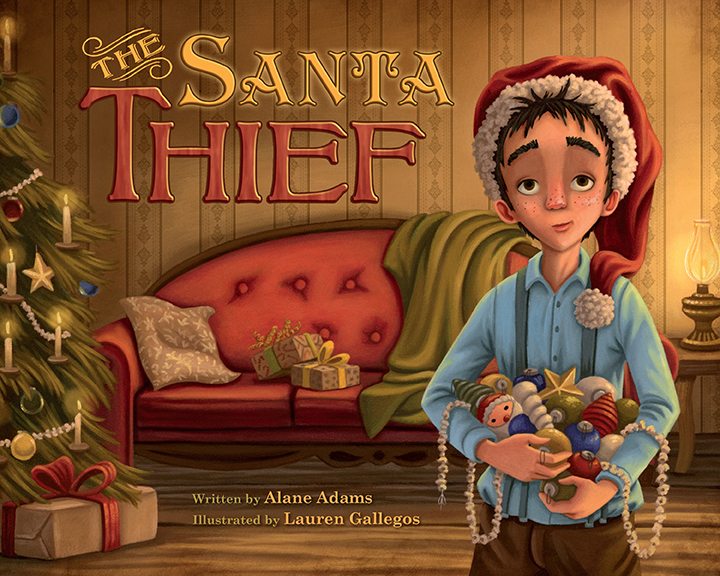 ISBN Number: 978-1940716862
Print Price: $15.00
Age Range: 4 – 8 years
Grade Level Range: Preschool – 3
Page Count: 32 pages
Lexile Measurement: n/a
It's winter in Girard, Pennsylvania and the pond is completely frozen over―ready for a young boy to go skating!―but Georgie's ice skates are too small. All Georgie wants for Christmas is a new pair of skates. But times are tough in 1920s Pennsylvania, and he gets the disappointing news Santa might not come this year. Follow Georgie as he decides to take matters into his own hands―and discovers what Christmas is all about. The Santa Thief is a heartwarming tale of boyhood set in 1920s Pennsylvania for children ages 4–8.
ORDER NOW
Be the first to find out about Alane's next book and upcoming events – subscribe to her newsletter!